AUTOMATION OUT CLASSES ALL OTHER ACCOUNTING SOFTWARE IN ITS PRICE RANGE.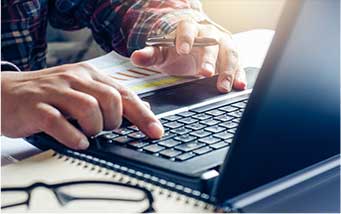 Easy to Use
At Microbase, we pride ourselves on offering premium software management solutions to auto repair shops across Australia, and overseas for over 20 years. Automation Premium allows you to select key managements functions from an icon menu which is displayed on each screen. Simply point and click on these icons to access the required screen. Our designers have taken a logical approach to how the system operates making it easy for even the novice computer user to be up and running in minutes instead of hours or days. If you can use a mouse and keyboard then operating Automation Premium is a breeze.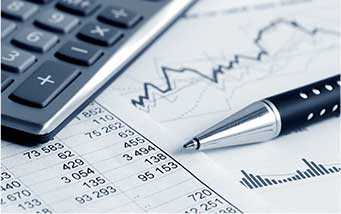 Workshop Accounting Software for Your Auto Repair Shop
Many Packages that offer double entry accounting make it difficult for the operator, this is not the case with Automation Premium. Our products are built for the end user, after all you are the person that has to use the package on a daily basis. All accounting functionality is both flexible and integrated.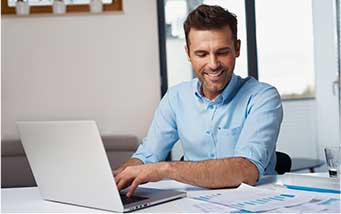 Data Entry
We know it is easy to make mistakes when entering data, especially in an environment which is fast-paced and constantly changing. You will find that our system is very accommodating with straightforward methods in data entry and upkeep. If you need to change a transaction simply point and double click, change the values and save. Need to re-open an invoice? Select the re-open function from the bottom of the display, make the changes and re-close. It is simple and time effective to ensure that you can get back to the task at hand. All of our accounting software is centred around providing auto repair shops with comprehensive, accommodating and easy solutions to data entry and management.
AUTOMATION IS NOW SINGLE TOUCH PAYROLL (STP) COMPLIENT.
Learn More Today
To discover whether this software suits your auto shop, simply download and try our free demo. Otherwise, feel free to chat to a member of our team by calling us on 1800 200 364, or by emailing one of the two listed addresses. 
HAVE A LOOK AT YOUR FREE DEMO
Click on the view demo option, then Download Free Trial, select Save or Download (depending on your Windows Version) the file by default will download to your Downloads Folder. To load simply point and click on the setup executable, after installation there will be an Automation Client icon on your desktop, point and click on this to open the demo. You must be connected to the internet to run the demo as it is accessing data from our web server.
CONTACT DETAILS
Call us on 1800 200 364 or contact us separately below: